5 Star Reviews for BattleBots Destruct-A-Thon
"I LOVED IT.
There is nothing like BattleBots live in Las Vegas…This experience is something that I will cherish."

– Perez Hilton
"BattleBots: Destruct-A-Thon is just crushing it in Las Vegas…BattleBots is for all ages… an explosive mix of destruction derby and Las Vegas spectacle… The unique, adrenaline-fueled experience is performing at BattleBots Arena at Caesars Entertainment Studios behind Horseshoe Las Vegas on Koval Lane"

-- Las Vegas Review-Journal
"The fighting is adrenalizing, with crunching impacts and sparks flying from powerful grinding wheels driving live audiences into frenzies."

– Las Vegas Magazine
"Witness five epic battles between robots as they crush and dominate each with saw blades and fiery flames. Whether you're new to Las Vegas or simply enjoy watching a good fight, bring a friend and experience next level excitement at BattleBots DESTRUCT-A-THON"

– greg.lasvegas
"A Las Vegas show that I would have begged my parents to take me to… who are we kidding I had more fun as an adult"

-- - Vegas Feedz
"This has been my favorite experience in Las Vegas. The people at the event center were so nice and welcoming. Jackpot and Malice drivers were present to talk to. The show was fun to watch. We always watch it on TV, so we were so excited to see it in person. If you are a fan then this is a must do. You will love it and enjoy seeing the action in real life. It is so awesome to see how big the bots really are."

– Jana H.
"SO MUCH FUN!
This was our 3rd time coming as a family. Each time it gets better and better! So fun for the kids to see the arena hazards and bots live! Some great fights with some unexpected surprises. We really had a blast! Just know when you come that it's not the Discovery filming for the regular tournament. It is a live show with real unscripted fights and we loved it!."

– NYMom
"tl;dr Destruct-a-thon was the best thing we did in Vegas

… turned out to be the most wholesome, genuine, worth-the-money activity that we did while we were in Vegas. I highly recommend. Nothing better than nerds having fun. Few things you can do in a city like Vegas are equally as engaging and exciting to both 10 year olds and to 30 year olds."

– Nicholas
"Loved everything. I will be back. What a great fun environment that is positive for families, teens, couples, anyone who wants to have a great time in Las Vegas that isn't drinking and gambling. Nice to see kids so engaged in science! Loved the merch selection."

– Happy fan
"We had a wonderful time at Destruct-A-Thon! Lots of great fights, high energy announcers, enthusiastic and knowledgeable Bot teams and well organized event! We bought general admission seats but still had an excellent view of the arena. Good merchandise and snacks were available, along with photo-ops with the Bot Teams! If you like BattleBots, you'll have an awesome time."

– Tara
"You get to watch 5 battles of pure robot carnage and mayhem…My kids absolutely loved it"

– Vegasstarfish
"Wonderful experience fun for the whole family. Was a very exciting and fun filled event. I hope it continues to grow and develop as the next generation gain interest in robotics."

– C.B.
"The show is full of energy, interactive and the boys had the best time. There's not a bad seat!"

– Vegas Family Guide
"It was crazy! There was fire and all sorts of chaos going on. I honestly didn't know what to expect when I came here, but If you're looking for something to do in Vegas for all ages this is the spot."

– Terrakimberlyscott
WATCH BATTLEBOTS WORLD CHAMPIONSHIP VII THURSDAYS ON DISCOVERY
Get ready for the ultimate showdown! BattleBots World Championship VII is finally here, and it's bigger and better than ever. Thursdays, tune in to Discovery or stream on discovery+ to see the top 50 robots from around the world battle it out in Las Vegas. Who will emerge victorious and claim the coveted Giant Nut trophy? Don't miss the most epic season of BattleBots yet with 19 episodes and over 40 hours of robot fighting bliss – you won't want to miss a single moment of the action!
---
BATTLEBOTS: DESTRUCT-A-THON LIVE VEGAS SHOW
Following the enormous success of the BattleBots World Championship VII filming season, which finished taping in front of sold-out audiences on October 30th, BattleBots has announced an exclusive live Las Vegas show: BATTLEBOTS: DESTRUCT-A-THON. The daily show opens on February, 3rd 2023 in our permanent home at Caesars Entertainment Studios, just yards from the famous Las Vegas Strip.
BATTLEBOTS: DESTRUCT-A-THON will be the world's first daily robotic combat show and is exclusive to Las Vegas. Read the official press release here.
Follow BattleBots
Please follow us on Facebook, TikTok, YouTube, Instagram, Twitter and Twitch where we have exclusive content, breaking news, more info on the new season and more!
BattleBots now available worldwide.
BattleBots® now has coverage in more than 150 countries. That means robotic combat fans across the globe can enjoy the world's largest, and only professional, robot fighting sport on their screens.
» Find out where BattleBots is broadcasting in your country.
Thank you to our incredible sponsors
BattleBots would like to extend our thanks and gratitude to our incredible group of sponsors, including Emerald Sponsor Vex Robotics, Platinum Sponsor iD Tech, and Gold Sponsor Lincoln Electric. These companies make BattleBots possible.
» Learn more about our current sponsors or becoming a future one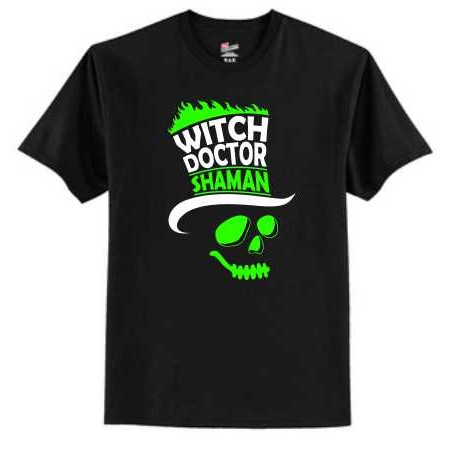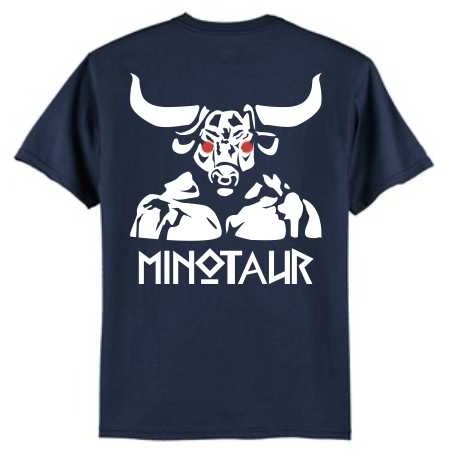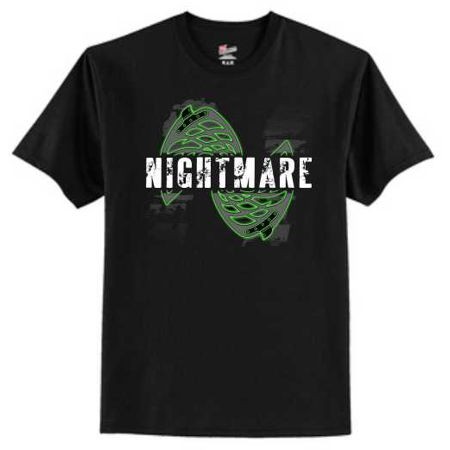 That feeling when you realize #battlebots is still on mid-season break (but we're back March 30th on Discovery) ... See MoreSee Less
I still don't understand the reason for a mid-season break from a pre-recorded show. 😉
Haha I'm glad to see this post. I thought I was losing my mind thinking I watched the last episode a couple times without remembering 😵‍💫
But is really cool live!!
My 6 yr old was very dissapointed and didn't quite understand why there wasn't a new episode. I had to explain it multiple times then just finally turned on an older episode and she was good lol 😆
Discovery has about completely lost us as patrons with the constant mid season breaks and sudden cancellations.
What is the purpose of this break? Isn't everything already shot and edited?
This was the worst I waited all week... for this and south park.... dad and I ended up watching repeats... I hate waiting and then finding out I have to wait even more... 😂😂
Did they not have it all filmed already? Why the break in between?
My 80 year old Mom is not happy about this! She loves watching Battlebots!
If you guys are wondering why they are having a 2 week break, I think it's because of March Madness Basketball
I know the feeling. But I hope to show YouTube clips of select Battlebots Bouts so far to my aunt when she visits, as I doubt she has never seen it before!
Exactly how I felt last Thursday. Soul crushing
Yes, this is the way my husband, myself, and my brother-in-law look again this week!
Well, I have other things to watch and do, so it doesn't bother me too much. Anyways, it might be a good time to give some mid-season reflections: THE BIGGEST SURPRISES: There have been quite a few surprises this year so far. Bots I wouldn't expect to do as well as they did: For starters, Claw Viper. I don't usually hold grappling/lifter bots in high regard, but this one is a huge exception to the rule. That thing is FAST! It can be on another bot before it can even attack, and has demonstrated that in its fights. The bot and team is 3-0 so far, and they seem like Giant Nut material. And what about Quantum? Also undefeated, that thing can really sink its teeth into other bots and cause considerable damage. I didn't think much of it after it defeated its first two opponents, Captain Shredderator and Gruff, their win against Black Dragon has convinced me this bot is for real. They're 3-0 too and considering who their next opponent is, it'll likely be a perfect record for them. Ripperoni has been a big surprises as well. They're a rookie although not as impressive as some have been last season, they did notch an insane upset win over End Game and took another match against Hijinx. If they can get past Copperhead in their last fight, that would definitely be a statement win. THE BEST OF THE REST: Andrea and Michael Gellatly are having their best season so far with Witch Doctor. I must say, this voodoo posse looked like they had already peaked in the 2019 season for a while, having a paltry 1-2 record in the qualifiers. However, they've made up for that elsewhere, being runner up again for the Giant Nut, winning that bounty, among other things and are currently undefeated. And Huge, also currently undefeated, has been impressive. I do wonder though if they can withstand horizontal spinners though. I still remember when they were split in two by Icewave. Let's see what might happen here. And what about Sawblaze? Jamison Go really has impressed me with his hammer-saw bot. Copperhead is also 3-0, although I do feel skittish about this one; their split judge's decision loss to Mammoth still weighs heavily. And of course Riptide: This bot has also been a stunner, also going undefeated so far. However, I do have to question Mr. Kurtz's attitude over that last match, he said a bleeped-out obscenity on the air. Got to wonder if he's going to be a jerk if they do win the Giant Nut. I kind of think Mr. Kurtz wants that Battlebots Villain award that Ray Billings gave to Jake Ewert last season. Last but not least: Minotaur! This Brazilian bot has impressed considerably this season making an astounding comeback. Given the recent tragedies this team faced, I'd like to see them get the Giant Nut. THE BIGGEST DISAPPOINTMENTS: Let's start with Glitch. Did they have a wild run of beginner's luck last year, when they went 3-0 in the qualifiers (although technical difficulties prevented them from being in the tournament) and had an just-as-impressive run in the Golden Bolt tournament? And only now are they getting a dose of reality? Did we all somehow hallucinate what we saw? This year has so far been a polar opposite. They're 0-2, and in both of those losses they were KO'd in less than a minute, going down like a total punk. I may forgive the one against Riptide, but against Lock-Jaw? They could still salvage the season and go a 2-2 split. However, my confidence in this team has gone down the toilet. If they lose the same way to Triton, their next opponent, I'm not sure what to say. And what about Ribbot? They're 0-3! However, some of that might be attributed to their opponents. Witch Doctor is an elite bot. Claw Viper has shocked other out of the gate. Their recent loss to Jackpot though has me thinking if this frog is done for. They could go 0-4 here. The new Kraken has failed to impress me. They're also 0-3, and their losses have been against more mediocre opponents, apart from Copperhead. However, as some have said, Spurk and company aren't used to using a bot with a spinning weapon, so I can't fully fault them. And what about Tantrum? They're 1-2. Sure they dismantled Hydra and make a statement against them, but they've been less-than-stellar otherwise. They got blasted by Minotaur and then got tossed around by Blip. TAKING IT LIKE A MAN: Jake Ewert took his loss to Tantrum well from what I saw after the fight, and it's helped earn more respect for him. Many lost respect for him after his decision to use that "cow catcher" on his bot when going up against Huge, but that was two years ago, and this is now. I don't think he's quite the villain anymore. BUT THIS GUY IS A BAD SPORT: Ethan Kurtz really turned me off with his post-fight interview after his bot's KO against Captain Shredderator. He made a bleeped-out obscenity on the air. I know we all cuss, and I do too, but that was a bit much. I do wonder if Mr. Kurtz is again after Jake Ewert's "villain" honor. THE MOST BONEHEAD MOVE IN ALL OF BATTLEBOTS (in my opinion): I don't know what the team behind Skorpios was thinking in regard to that sword weapon they had for their fight against Sawblaze. Most wanted to see a hammer-saw on hammer-saw fight, and that's not what we got. Well, I can't ridicule them too much, it was a gamble for Skorpios although it failed miserably.
Taken from the last of us..excellent series…
I watched the full season of street outlaws before starting BattleBots so I'll be caught up by the time it restarts
Some watch WWE or mma. I watch battle bots and cheer them on like it's a royal rumble lol
Mid season breaks for any show are the dumbest thing ever.
Gonna unsub, then wait a couple weeks.
Thanks for not even show the re:mars footage, clearly this was a huge plot to gouge another month out of discovery memberships.
My Thursdays have been boring without Battlebots to look forward to after work.
Just heightens the anticipation 😁
Load more