5 Star Reviews for BattleBots Destruct-A-Thon
"I LOVED IT.
There is nothing like BattleBots live in Las Vegas…This experience is something that I will cherish."

– Perez Hilton
"BattleBots: Destruct-A-Thon is just crushing it in Las Vegas…BattleBots is for all ages… an explosive mix of destruction derby and Las Vegas spectacle… The unique, adrenaline-fueled experience is performing at BattleBots Arena at Caesars Entertainment Studios behind Horseshoe Las Vegas on Koval Lane"

-- Las Vegas Review-Journal
"The fighting is adrenalizing, with crunching impacts and sparks flying from powerful grinding wheels driving live audiences into frenzies."

– Las Vegas Magazine
"Witness five epic battles between robots as they crush and dominate each with saw blades and fiery flames. Whether you're new to Las Vegas or simply enjoy watching a good fight, bring a friend and experience next level excitement at BattleBots DESTRUCT-A-THON"

– greg.lasvegas
"A Las Vegas show that I would have begged my parents to take me to… who are we kidding I had more fun as an adult"

-- - Vegas Feedz
"This has been my favorite experience in Las Vegas. The people at the event center were so nice and welcoming. Jackpot and Malice drivers were present to talk to. The show was fun to watch. We always watch it on TV, so we were so excited to see it in person. If you are a fan then this is a must do. You will love it and enjoy seeing the action in real life. It is so awesome to see how big the bots really are."

– Jana H.
"SO MUCH FUN!
This was our 3rd time coming as a family. Each time it gets better and better! So fun for the kids to see the arena hazards and bots live! Some great fights with some unexpected surprises. We really had a blast! Just know when you come that it's not the Discovery filming for the regular tournament. It is a live show with real unscripted fights and we loved it!."

– NYMom
"tl;dr Destruct-a-thon was the best thing we did in Vegas

… turned out to be the most wholesome, genuine, worth-the-money activity that we did while we were in Vegas. I highly recommend. Nothing better than nerds having fun. Few things you can do in a city like Vegas are equally as engaging and exciting to both 10 year olds and to 30 year olds."

– Nicholas
"Loved everything. I will be back. What a great fun environment that is positive for families, teens, couples, anyone who wants to have a great time in Las Vegas that isn't drinking and gambling. Nice to see kids so engaged in science! Loved the merch selection."

– Happy fan
"We had a wonderful time at Destruct-A-Thon! Lots of great fights, high energy announcers, enthusiastic and knowledgeable Bot teams and well organized event! We bought general admission seats but still had an excellent view of the arena. Good merchandise and snacks were available, along with photo-ops with the Bot Teams! If you like BattleBots, you'll have an awesome time."

– Tara
"You get to watch 5 battles of pure robot carnage and mayhem…My kids absolutely loved it"

– Vegasstarfish
"Wonderful experience fun for the whole family. Was a very exciting and fun filled event. I hope it continues to grow and develop as the next generation gain interest in robotics."

– C.B.
"The show is full of energy, interactive and the boys had the best time. There's not a bad seat!"

– Vegas Family Guide
"It was crazy! There was fire and all sorts of chaos going on. I honestly didn't know what to expect when I came here, but If you're looking for something to do in Vegas for all ages this is the spot."

– Terrakimberlyscott
WATCH BATTLEBOTS WORLD CHAMPIONSHIP VII THURSDAYS ON DISCOVERY
Get ready for the ultimate showdown! BattleBots World Championship VII is finally here, and it's bigger and better than ever. Thursdays, tune in to Discovery or stream on discovery+ to see the top 50 robots from around the world battle it out in Las Vegas. Who will emerge victorious and claim the coveted Giant Nut trophy? Don't miss the most epic season of BattleBots yet with 19 episodes and over 40 hours of robot fighting bliss – you won't want to miss a single moment of the action!
---
BATTLEBOTS: DESTRUCT-A-THON LIVE VEGAS SHOW
Following the enormous success of the BattleBots World Championship VII filming season, which finished taping in front of sold-out audiences on October 30th, BattleBots has announced an exclusive live Las Vegas show: BATTLEBOTS: DESTRUCT-A-THON. The daily show opens on February, 3rd 2023 in our permanent home at Caesars Entertainment Studios, just yards from the famous Las Vegas Strip.
BATTLEBOTS: DESTRUCT-A-THON will be the world's first daily robotic combat show and is exclusive to Las Vegas. Read the official press release here.
Follow BattleBots
Please follow us on Facebook, TikTok, YouTube, Instagram, Twitter and Twitch where we have exclusive content, breaking news, more info on the new season and more!
BattleBots now available worldwide.
BattleBots® now has coverage in more than 150 countries. That means robotic combat fans across the globe can enjoy the world's largest, and only professional, robot fighting sport on their screens.
» Find out where BattleBots is broadcasting in your country.
Thank you to our incredible sponsors
BattleBots would like to extend our thanks and gratitude to our incredible group of sponsors, including Emerald Sponsor Vex Robotics, Platinum Sponsor iD Tech, and Gold Sponsor Lincoln Electric. These companies make BattleBots possible.
» Learn more about our current sponsors or becoming a future one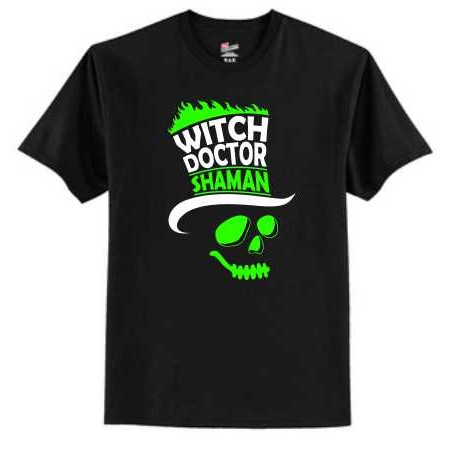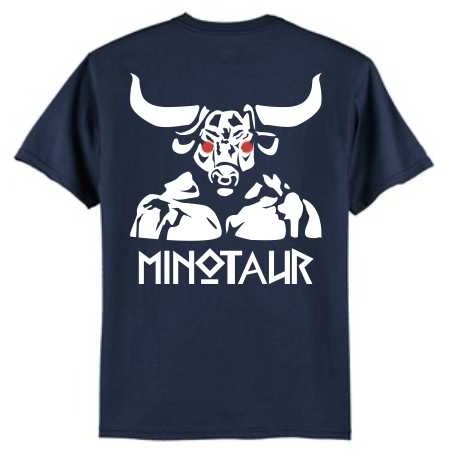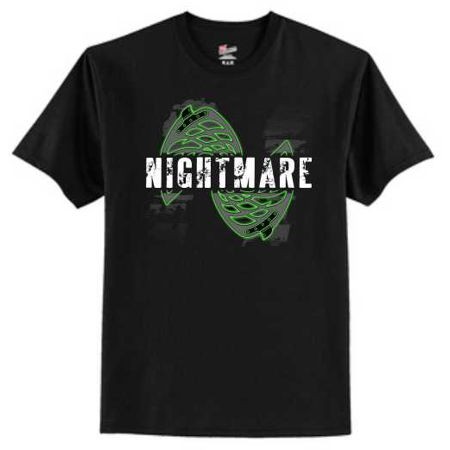 This is a NOT a test of the Emergency Broadcast System: Alien robots have landed. Tune into Discovery now for specific survival instructions. #battlebots ... See MoreSee Less
Overhaul is such a joke, I'm always glad to see them lose.
Yeah, yesterday's matches weren't that exciting. I wonder if the Riptide/Cap match might make teams throw in the towel early. I know Beta wasn't moving but it did look as if they quickly called a "no mas"! Triton looked hesitant to hit Glitch. Starchild should be scrapped (No, I don't build bots) and go with what's winning out there. Vertical anyone? What has happened to Rotator? I used to rate them as one of the bots to beat. Glitch looks bigger than they did last season. They were very low to the ground that bots were going over them and then get hit by Glitch's vert. I hope next week'smatches are better.
Can you quit showing the drivers during the fight? I don't want to see them, I want to see the robots 🙄
Battlebots has my YouTube page closed and took down all my old Comedy Central videos posted over 10 years ago
OK my two cents about what we saw on this current fight card: MAKING A STATEMENT: Both Black Dragon and Cobalt. Both robots and teams have been on trial in my books during this season, both at 1-1. Given Beta's recent success, it seemed like he had a chance against Black Dragon, but the latter made their point heard by KO'ing the hammer bot. As with Cobalt, while it wasn't perfect, they did a number on Overhaul. THEY DID IT TO THEMSELVES: Ominous knocked ITSELF out during its fight against Swtichback, that's what I think happened. They were doing so well against their opponent but that one hit just sent them upside down. Maybe ought to put in a self-righter, eh? WELL, AT LEAST THEY DIDN'T GET KO'D IN LESS THAN A MINUTE: And that's the only good thing I can say about Glitch in its fight against Triton. While it wasn't less than a minute, the bot still suffered a KO against its greenhorn opponent. It actually caught fire for crying out loud, which probably led to its ultimate defeat here. I'm still baffled on how much of a disaster Glitch's season has been, considering last season. Was it some huge bout of beginner's luck and only now we're seeing that this bot really isn't the juggernaut we thought it was? They're a joke at 0-3 and after this, I'm sure Valkyrie has their number next month. These folks need to go back to the drawing board, big time. Maybe even throw Glitch into an incinerator or perhaps a garbage shredder (and have it filmed as a Facebook Reel) and start completely over from scratch. They probably couldn't beat the likes of Axe Backwards or Battle Royale with Cheese, if you catch my drift. A BATTLE THEY CAN WIN: As expected, Gigabyte did defeat Starchild thoroughly, despite it going the distance. That being said, I still think that full-body spinners are just not effective anymore. And I'll probably say it umpteen more times. RETIREMENT WOULDN'T BE A BAD THING: I think it is more than about time for Brian Nave to retire Captain Shredderator. Sure the bot has had some success, but it's by no means a contender. I'd like to see him come up with something new though. MAYBE IT WOULDN'T BE A BAD THING FOR THIS ONE EITHER: Victor Soto and Rotator. This is another bot I haven't really thought very highly of; they've been so-so as of late and don't strike as being a contender. Perhaps it's time for the team to re-think things. I got all my picks right except for the Triton/Glitch fight. Six out of seven isn't bad!
That was quite a bot battle. Gigabyte's design for the match did what it was suppose to do, break Starchild's wheels. Although Starchild deserves some props for still being able to fight the whole 3 minutes even with it's wheels broken
This was a good fight... Huge vs Starchild will be interesting, I'd expect Huge to win that one,
I must be missing something. I grew up with Robot Wars, with Matilda etc. In South Africa we're technically " up to date" with battlebots, 2018. What is this??? Only on Netflix.
Where are some of the other regular Bots like Smeeeeeee, Rusty, Tombstone, etc. I haven't seen those Bots compete.
Been a rough season. Not too many enjoyable fights
I saw a season in Netflix but is just one, anyone knows where to watch the remaining besides on tv
Faruq-that intro for the main event tonight was sad
I was worried the full body spinner was going to go extinct. After the Gigabyte fight, apparently they still have a niche for punishing bot builders who break the meta.
All hail the new King of the Horizontal Spinners, Bloodsport!
That was really the only exciting fight this episode. The show itself was...odd....especially the beginning. It had a weird feeling to It somehow.
Waiting for Starchild to say, "It's just a flesh wound"
I watch it every week. I have it set up to record every new show.
Recording it to watch tomorrow. It's my wife's way to wind down from work.
Can someone tell me where the heck is the episode is I'm genuinely pissed off 😠
Huge has changed a bit since 2018!
BattleBots I'm watching tonight! Love this show!
Send Starchild back into orbit and bring back P1!
Now EVERYONE knows how to take out HUGE!
That was the funniest battle last between Starchild and Gigabyte.
Load more