BATTLEBOTS DESTRUCT-A-THON
The world's first daily robot-combat show, exclusive to Las Vegas. It's an intense, fast-moving fight fest featuring famous robots that have delighted millions of fans all over the world, including bots like Witch Doctor, Kraken, Mammoth, HyperShock, Whiplash and more, as well as several new robots being specially created for this live experience. Some shows will even feature fights from rookie teams eager to try out for the next BattleBots World Championships, and existing BattleBots stars coming to test out their new robots ahead of the next TV taping. The show is hosted by Bil Dwyer, the former host of our show on Comedy Central, together with Steve Judkins.
Don't miss out! Get your seat to the Robot Apocalypse now!
"I LOVED IT.
There is nothing like BattleBots live in Las Vegas…This experience is something that I will cherish."

– Perez Hilton
"BattleBots: Destruct-A-Thon is just crushing it in Las Vegas…BattleBots is for all ages… an explosive mix of destruction derby and Las Vegas spectacle… The unique, adrenaline-fueled experience is performing at BattleBots Arena at Caesars Entertainment Studios behind Horseshoe Las Vegas on Koval Lane"

-- Las Vegas Review-Journal
"The fighting is adrenalizing, with crunching impacts and sparks flying from powerful grinding wheels driving live audiences into frenzies."

– Las Vegas Magazine
"Witness five epic battles between robots as they crush and dominate each with saw blades and fiery flames. Whether you're new to Las Vegas or simply enjoy watching a good fight, bring a friend and experience next level excitement at BattleBots DESTRUCT-A-THON"

– greg.lasvegas
"A Las Vegas show that I would have begged my parents to take me to… who are we kidding I had more fun as an adult"

-- - Vegas Feedz
"This has been my favorite experience in Las Vegas. The people at the event center were so nice and welcoming. Jackpot and Malice drivers were present to talk to. The show was fun to watch. We always watch it on TV, so we were so excited to see it in person. If you are a fan then this is a must do. You will love it and enjoy seeing the action in real life. It is so awesome to see how big the bots really are."

– Jana H.
"SO MUCH FUN!
This was our 3rd time coming as a family. Each time it gets better and better! So fun for the kids to see the arena hazards and bots live! Some great fights with some unexpected surprises. We really had a blast! Just know when you come that it's not the Discovery filming for the regular tournament. It is a live show with real unscripted fights and we loved it!."

– NYMom
"tl;dr Destruct-a-thon was the best thing we did in Vegas

… turned out to be the most wholesome, genuine, worth-the-money activity that we did while we were in Vegas. I highly recommend. Nothing better than nerds having fun. Few things you can do in a city like Vegas are equally as engaging and exciting to both 10 year olds and to 30 year olds."

– Nicholas
"Loved everything. I will be back. What a great fun environment that is positive for families, teens, couples, anyone who wants to have a great time in Las Vegas that isn't drinking and gambling. Nice to see kids so engaged in science! Loved the merch selection."

– Happy fan
"We had a wonderful time at Destruct-A-Thon! Lots of great fights, high energy announcers, enthusiastic and knowledgeable Bot teams and well organized event! We bought general admission seats but still had an excellent view of the arena. Good merchandise and snacks were available, along with photo-ops with the Bot Teams! If you like BattleBots, you'll have an awesome time."

– Tara
"You get to watch 5 battles of pure robot carnage and mayhem…My kids absolutely loved it"

– Vegasstarfish
"Wonderful experience fun for the whole family. Was a very exciting and fun filled event. I hope it continues to grow and develop as the next generation gain interest in robotics."

– C.B.
"The show is full of energy, interactive and the boys had the best time. There's not a bad seat!"

– Vegas Family Guide
"It was crazy! There was fire and all sorts of chaos going on. I honestly didn't know what to expect when I came here, but If you're looking for something to do in Vegas for all ages this is the spot."

– Terrakimberlyscott
STANDARD SEATS
Open seating on ends of the seating area

Good view of the robot action

On site exclusive BattleBots merch stores

On site snack & drinks

Family of Four DISCOUNT: buy 4 tickets for the cost of 3
PREMIUM SEATS
Open seating in the middle sections of the seating area

Great view of the robot action

On site exclusive BattleBots merch stores

On site snacks & drinks
VIP SEATS
Open seating in the center sections of the seating area

Outstanding view of the robot action

Exclusive BattleBots VIP credential and lanyard

Early entry

Discounts on all merchandising

Discounts on snacks and drinks

Dedicated VIP lane at merch booths and food areas
PLATINUM CLUB
Private table for four people in exclusive Club area

Minimum 4-tickets per purchase (in groups of 4, 8, 16, etc)

Post-show backstage tour with access to view fighting robots

Private hostess and table service

Complimentory snacks

Exclusive BattleBots Platinum credential and lanyard

Early entry

Discounts on all merchandising

Dedicated VIP lanes at merch booth
Meet The Destruct-A-Thon Bots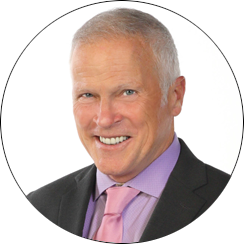 Bil Dwyer
Host
Steve Judkins
Host
VENUE LOCATION
Behind Horseshoe Casino
PARKING & DOORS
Limited parking is available on site for $20. Please arrive early to secure a spot.

Doors open to our lobby and box office 1-hours prior to showtime.

Platinum and VIP guests may enter the BattleBox Arena seating area 15-20 minute prior to other guests.

The Show last about 70-80 minutes but sometimes robots catch on fire and we have delays : )

BattleBots parking lot will be closed 30 minutes after the conclusion of the last fight. If your vehicle is locked in, please call (702) 967-4111 and ask for Security Dispatch for access.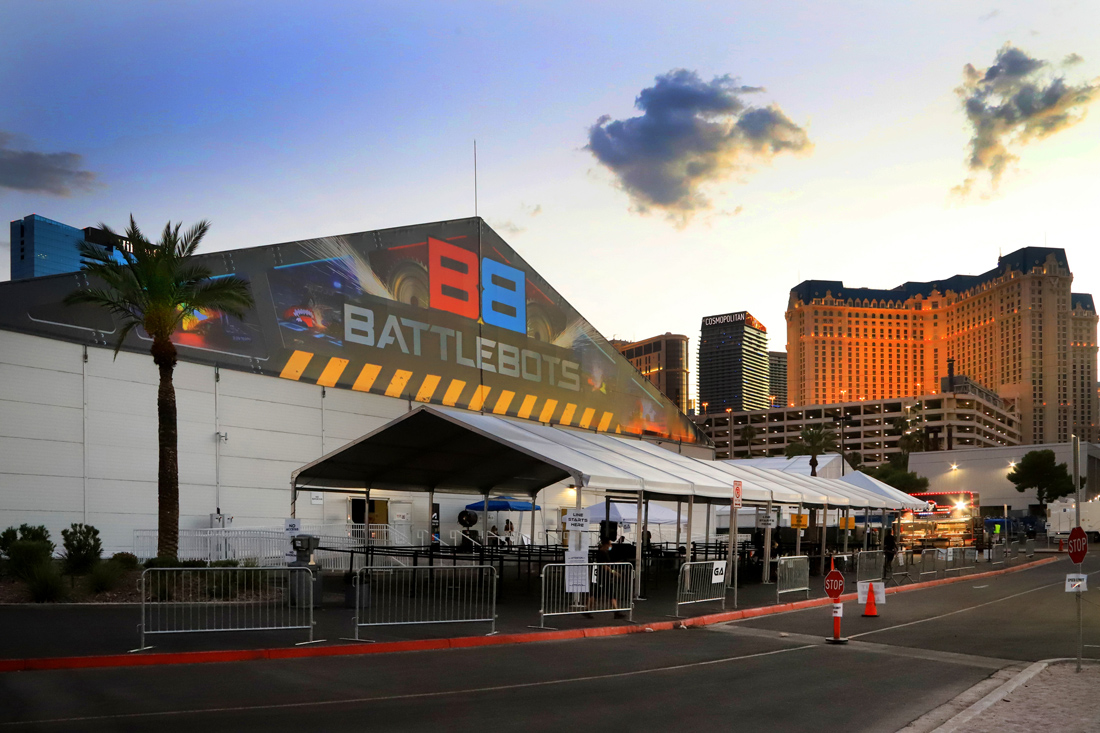 FURTHER INFORMATION AND DISCLAIMERS
We reserve the right to refuse admission to anyone whom we deem a security risk of any kind.

This event involves inherent risks of injury due to its nature and attendees waive any claims related thereto.

Some performances are being filmed. All attendees must consent to being filmed.

Each ticket purchased will be subject to the full terms set forth in a Revocable License Agreement which can be reached directly via the web at https://battlebots.com/ticketholder-rules-release/.

BattleBots will provide ADA seating at Standard seating prices. Please contact tickets@battlebots.com for further details.

For questions or more information regarding the BattleBots TV taping or anything on this page, please email HSLVBoxOffice@caesars.com or tickets@battlebots.com