A LIVE VEGAS EXPERIENCE BASED ON THE HIT TV SHOW
YOU'VE SEEN THE TV SHOW, NOW EXPERIENCE THE DESTRUCT-A-THON
From the creators of the hit TV show BattleBots comes the world's first daily robot-combat show, exclusive to Las Vegas. This intense, fast-moving, family-friendly, fight-fest stars robots that have delighted millions of fans all over the world, as well as several new bots specially created for this live Vegas show. Some performances will feature fights from rookie teams eager to try out for the next BattleBots World Championship. Come see the best new show in Las Vegas!
Don't miss out! Get your seat to the Robot Apocalypse!
BATTLEBOTS PROVING GROUND!
This BattleBots Destruct-A-Thon show will feature a special "Proving Ground" fight between two robots either practicing for, or trying to make their way into the next World Championship. Don't miss this opportunity to see new robots trying to prove their worth. You never know, one of these might be the next Giant Nut winner!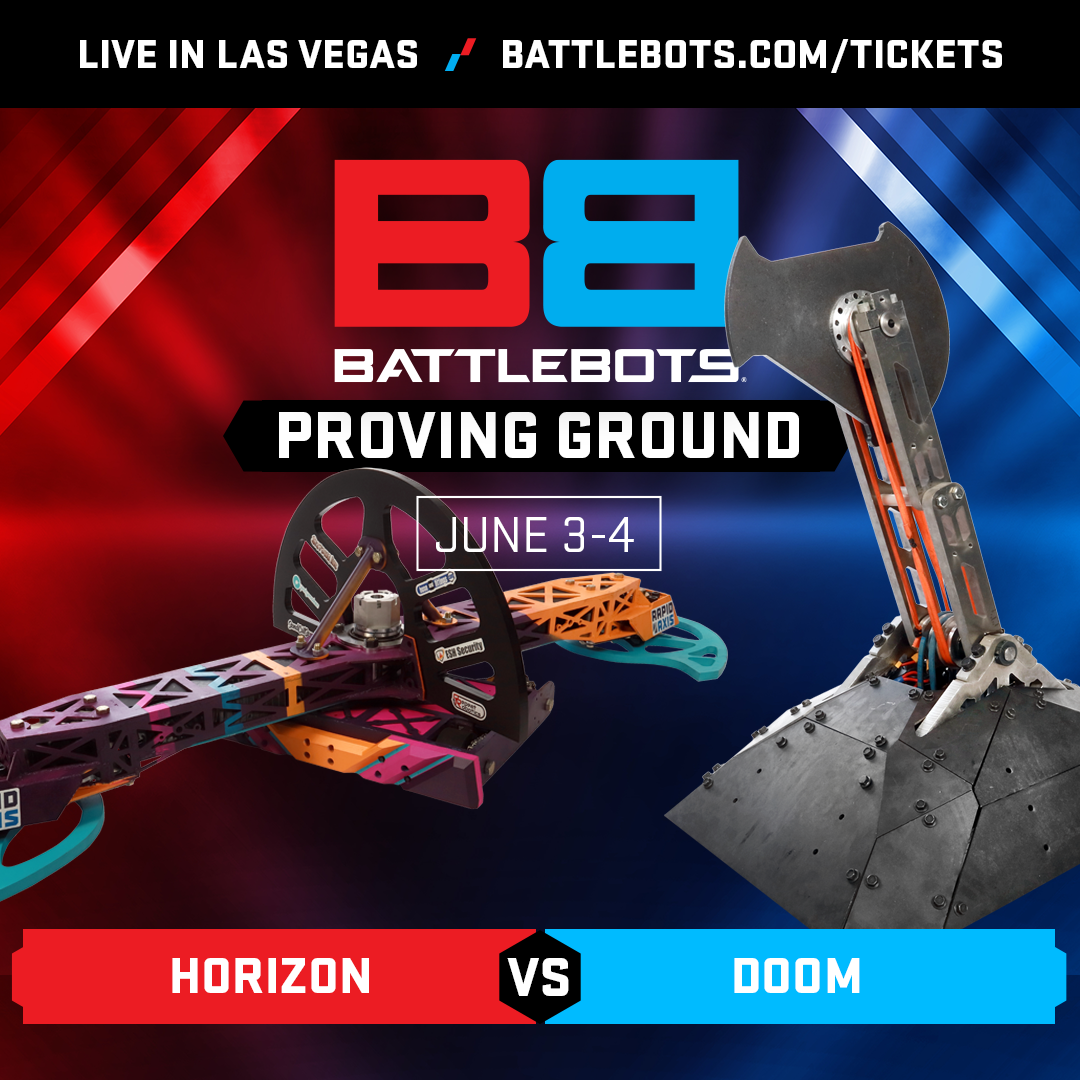 IMPORTANT PARKING AND RIDESHARE INFORMATION- NEW FLAMINGO ENTRANCE
With Koval under construction, please use our new entrance off Flamingo to enter the parking lot (117 E Flamingo RD, Las Vegas NV 89109). When on Flamingo turn right at the security gate after passing Horseshoe, then take an immediate left into our parking lot (BEFORE the automated parking gate). See below for more details and a map.
FURTHER INFORMATION AND DISCLAIMERS
More show details here
We reserve the right to refuse admission to anyone whom we deem a security risk of any kind.
This event involves inherent risks of injury due to its nature and attendees waive any claims related thereto.
Some performances are being filmed. All attendees must consent to being filmed.
Each ticket purchased will be subject to the full terms set forth in a Revocable License Agreement which can be reached directly via the web at https://battlebots.com/ticketholder-rules-release/.
BattleBots will provide ADA seating at Standard seating prices. Please contact tickets@battlebots.com for further details.
For questions or more information regarding the BattleBots TV taping or anything on this page, please email HSLVBoxOffice@caesars.com or tickets@battlebots.com