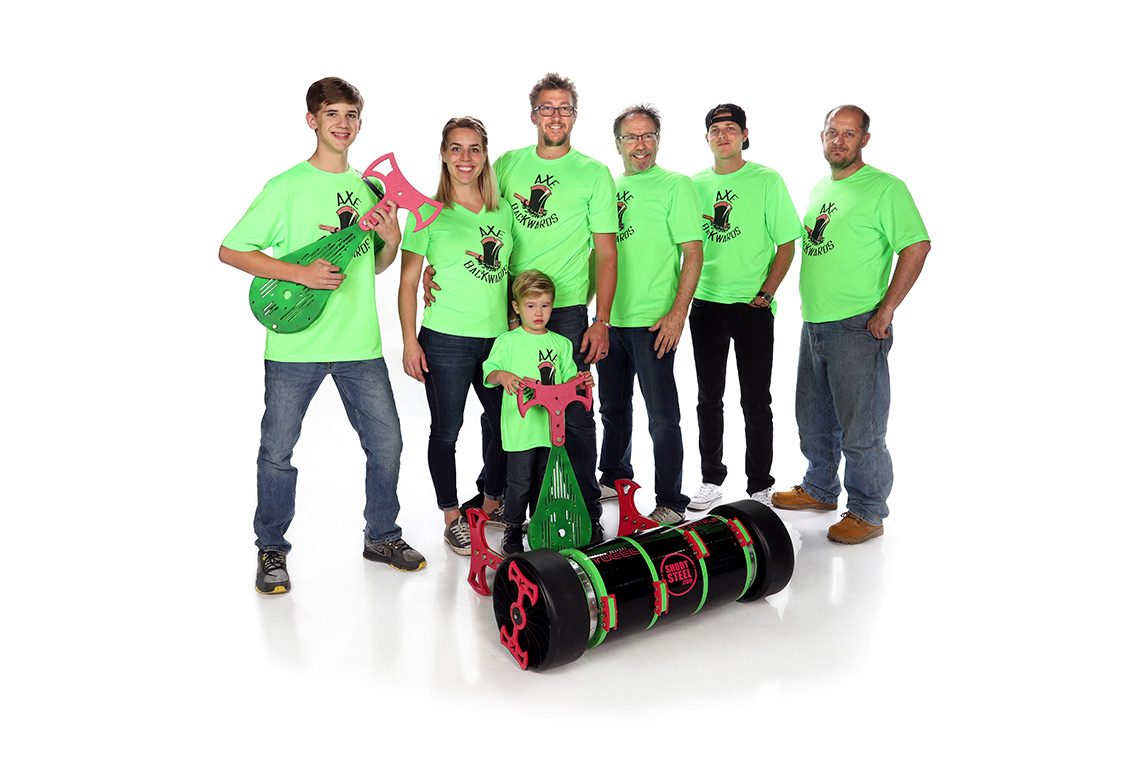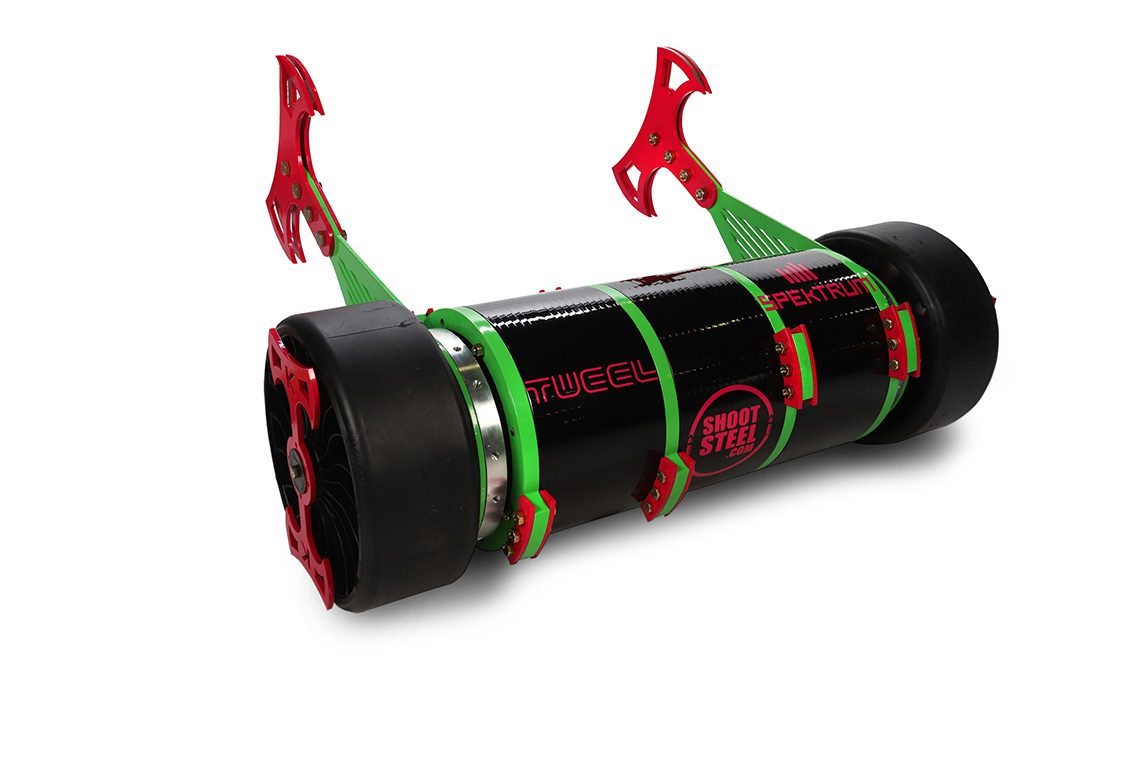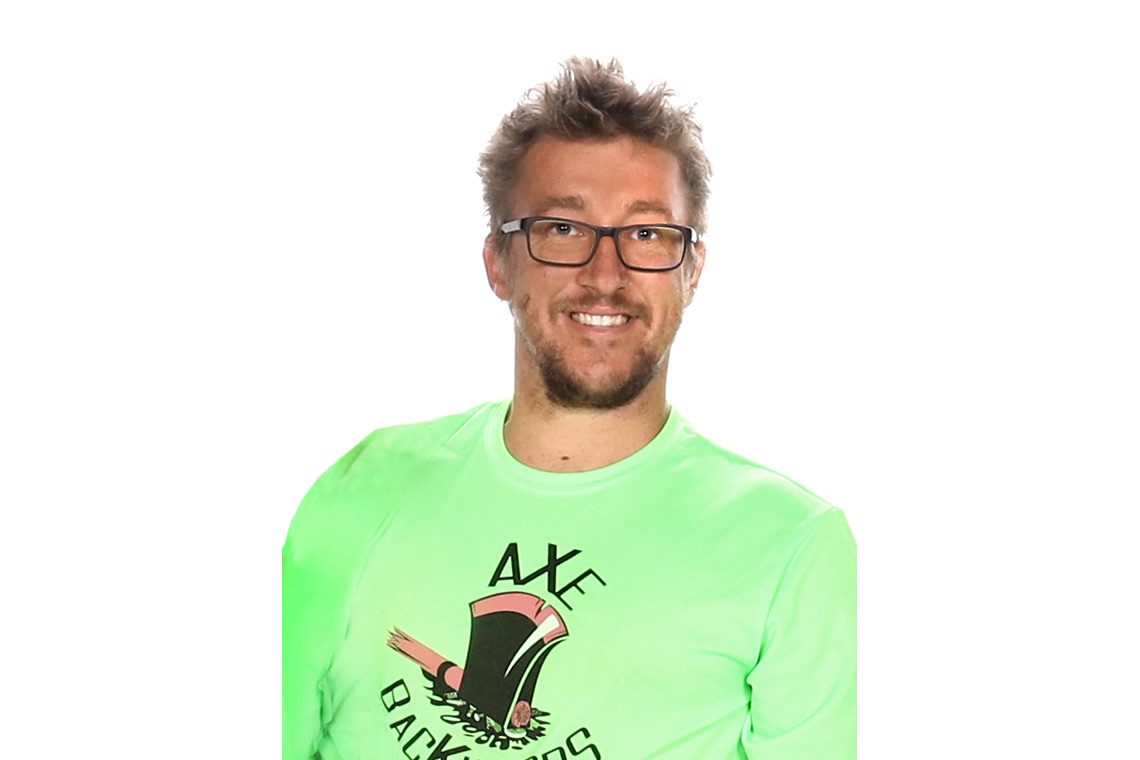 Type:
Full Bodied Drum Spinner
Job:
Execute the awesomeness.
Team:
Axe Backwards
Kurt Durjan, Grant Pitcher, Abra Durjan, Garrett Durjan, Tyler Phillips, John Stephens, Tyler Monastero
Years competing:
Rookie on BB, Rookie on FMB-China, 17 years in the sport of combat robotics.
Hometown:
Port Saint Lucie, FL
Favorite tool:
Plasma Cutter
Interesting fact:
Over 20HP of brushless motors inside!!
| Stats | Career | 2020 | 2019 | 2018 |
| --- | --- | --- | --- | --- |
| Total matches | 11 | 3 | 4 | 4 |
| Win percentage | 9% | 0% | 0% | 25% |
| Total wins | 1 | 0 | 0 | 1 |
| Losses | 10 | 3 | 4 | 3 |
| Knockouts | 1 | 0 | 0 | 1 |
| KO percentage | 9% | 0% | 0% | 25% |
| Average knockout time | 135 s | | | 135 s |
| Knockouts against | 8 | 3 | 3 | 2 |
| KO against percentage | 73% | 100% | 75% | 50% |
| Judges decision wins | 0 | 0 | 0 | 0 |
| Season | Round | Matchup | Results |
| --- | --- | --- | --- |
| 2020 | Bounty Beta | Lock-Jaw vs Axe Backwards | Lock-Jaw by KO 1m38s |
| 2020 | Episode 501 | Axe Backwards vs Malice | Malice by KO 1m15s |
| 2020 | Episode 507 | Captain Shrederator vs Axe Backwards | Captain Shrederator by KO 1m58s |
| 2019 | Episode 12 | Marvin vs Axe Backwards | Marvin by JD |
| 2019 | Episode 2 | Axe Backwards vs Mammoth | Mammoth by KO 1m36s |
| 2019 | Episode 5 | Texas Twister vs Axe Backwards | Texas Twister by KO 1m26s |
| 2019 | Episode 8 | Deep Six vs Axe Backwards | Deep Six by KO 1m1s |
| 2018 | Day 2 Session 1 | War Hawk vs Axe Backwards | War Hawk by KO 1m30s |
| 2018 | Day 4 Session 2 | Deviled Egg vs Axe Backwards vs Basilisk | Deviled Egg by JD |
| 2018 | Day 7 Session 2 | Monsoon vs Axe Backwards | Monsoon by KO 38s |
| 2018 | Day 9 Session 2 | Ultimo Destructo vs Axe Backwards | Axe Backwards by KO 2m15s |