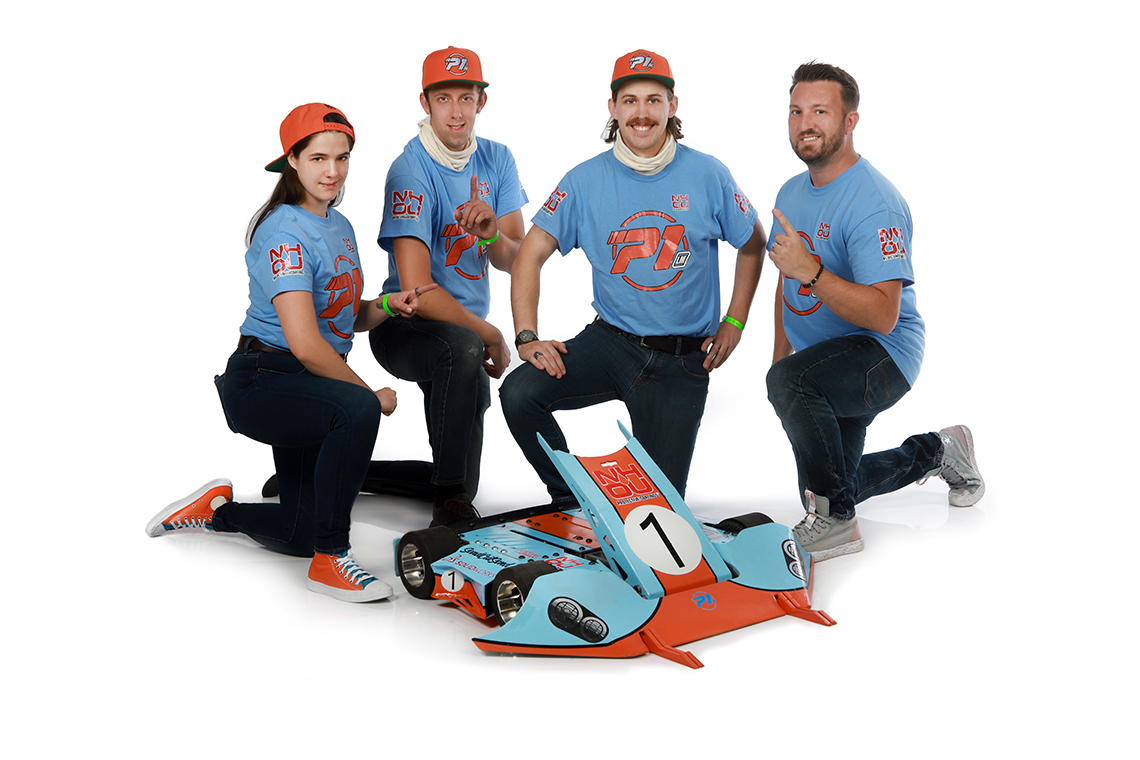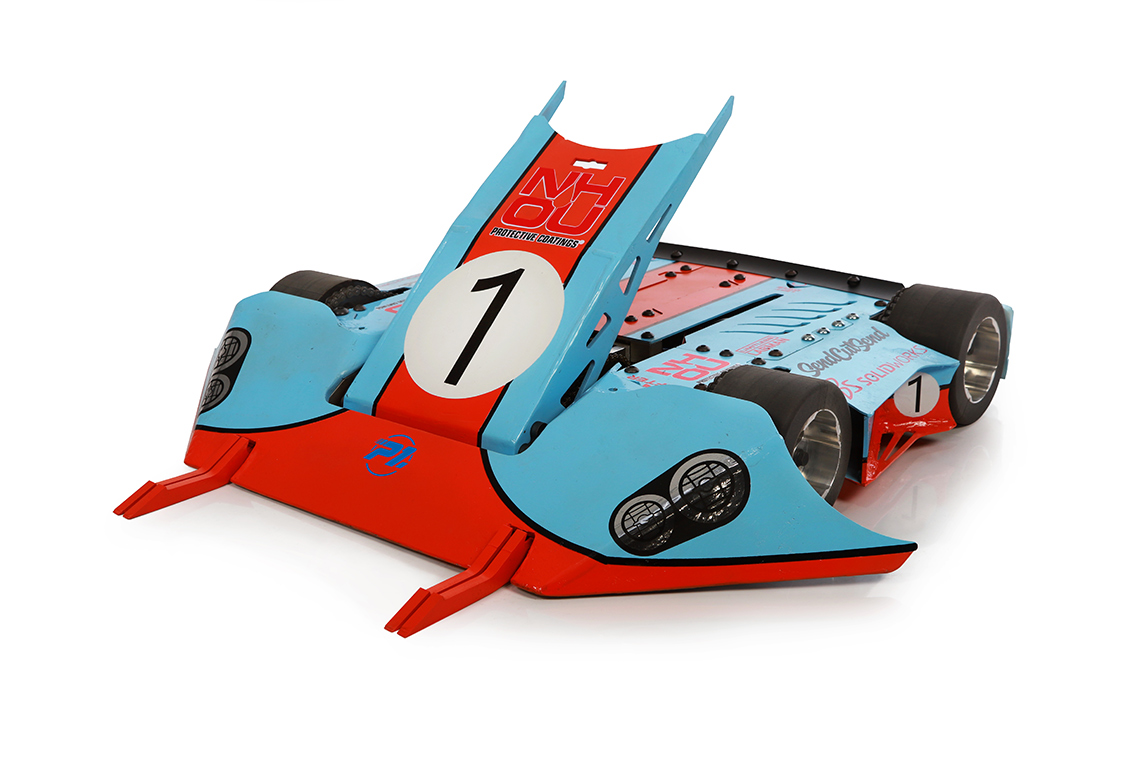 Robot:
P1
Builder:
Brandon Zalinsky
Type:
Lifter
Job:
Manufacturing & Mechanical Engineer
Team:
Aberrant Robotics
Brandon Zalinsky, Sarah Pohorecky, Anthony D'Ambrosio, Luke Bittenbinder
Years competing:
4 years
Hometown:
Hudson, NH
Favorite tool:
Claw Hammer
Favorite robot:
Kryten
Interesting fact:
According to all known laws of aviation, there is no way that a bee should be able to fly. Its wings are too small to get its fat little body off the ground. The bee, of course, flies anyway. Because bees don't care what humans think is impossible.
| Stats | Career | 2021 | 2020 | 2019 |
| --- | --- | --- | --- | --- |
| Total matches | 13 | 6 | 5 | 2 |
| Win percentage | 46% | 50% | 60% | 0% |
| Total wins | 6 | 3 | 3 | 0 |
| Losses | 7 | 3 | 2 | 2 |
| Knockouts | 3 | 1 | 2 | 0 |
| KO percentage | 23% | 17% | 40% | 0% |
| Average knockout time | 148 s | 165 s | 130 s | |
| Knockouts against | 4 | 2 | 0 | 2 |
| KO against percentage | 31% | 33% | 0% | 100% |
| Judges decision wins | 3 | 2 | 1 | 0 |
| Season | Round | Matchup | Results |
| --- | --- | --- | --- |
| 2021 | Episode 603 | Valkyrie vs P1 | P1 by JD |
| 2021 | Episode 605 | Jäger vs P1 | P1 by KO 2m45s |
| 2021 | Episode 608 | Ribbot vs P1 | Ribbot by KO 2m59s |
| 2021 | Episode 611 | P1 vs HyperShock | P1 by JD |
| 2021 | Episode 613 | SawBlaze vs P1 | SawBlaze by JD |
| 2019 | Episode 5 | P1 vs Sidewinder | Sidewinder by KO 48s |
| 2019 | Episode 9 | SubZero vs P1 | SubZero by KO 2m6s |
| 2019 | Not Aired | P1 vs Extinguisher vs The Four Horseman | The Four Horseman by JD |
| 2021 | Not Aired | Lucky vs P1 | Lucky by KO 2m48s |
| 2020 | Bounty Icewave | P1 vs Tracer | P1 by JD |
| 2020 | Not Aired | Chronos vs P1 | P1 by KO 1m23s |
| 2020 | Episode 507 | P1 vs Copperhead | Copperhead 38s |
| 2020 | Bounty Icewave | Skorpios vs P1 | Skorpios by JD |
| 2020 | Episode 510 | P1 vs SMEEEEEEEEEEE | P1 by KO 2m56s |