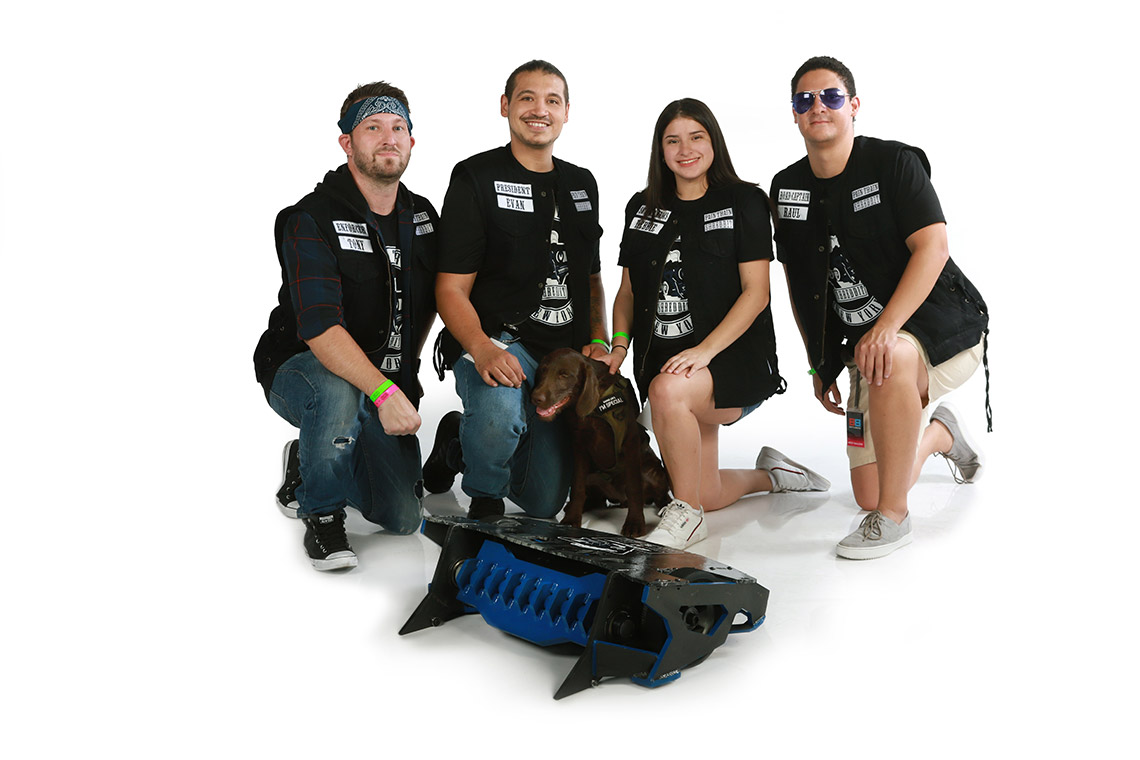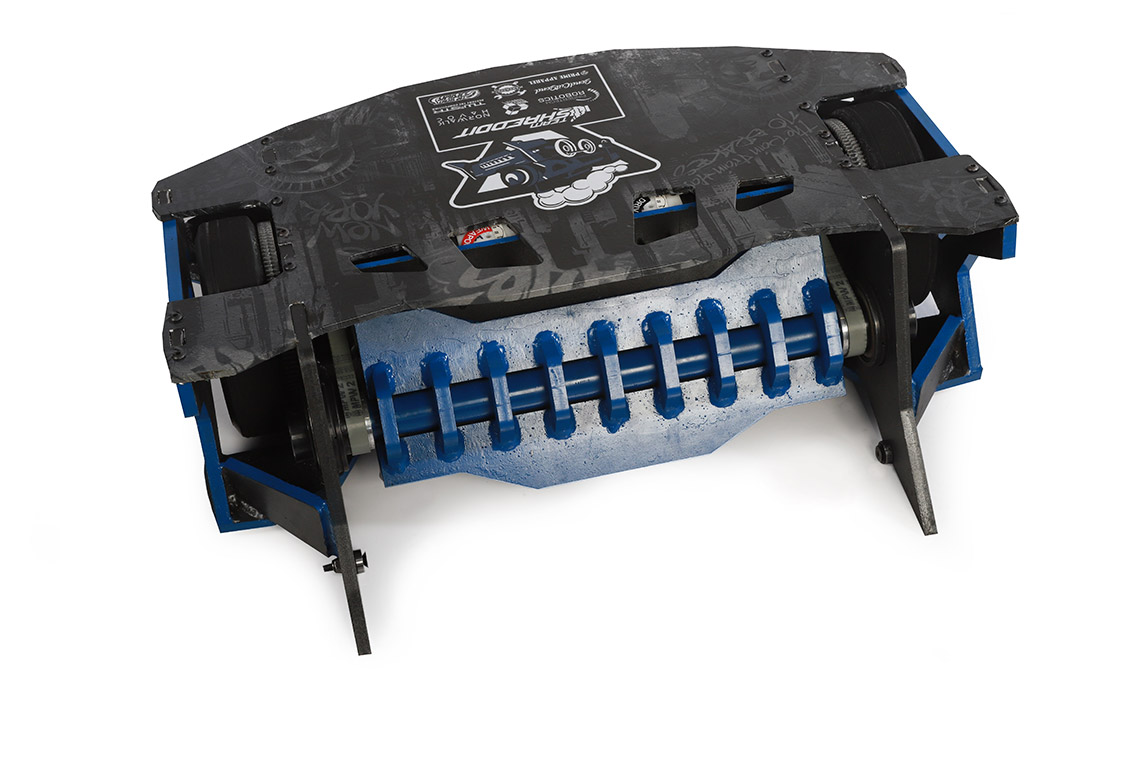 Robot:
Pain Train
Team Captain:
Evan Arias
Type:
Beater Drum Hybrid
Job:
Construction Manager/ Inspector (Day job)
Team Captain/Operator (Team Shreddit)
Team:
Team Shreddit
Evan Arias, Anthony D'Ambrosio, Debbie Pena, Raul Pena
Years competing:
1 year (Battlebots ended rookie year for 1 full year of robotics)
Hometown:
Staten Island, New York
Favorite tool:
Hammer. It's a tool used to destroy, and to build.
Favorite robot:
J5 (Blankman), R2D2 (Star Wars), Minotaur (Battlebots)
Interesting fact:
"The Pain Train has no brakes"
"You cant stop the train baby"
Pain Train was the last entry in, and built within a month before filming.
| Stats | Career | 2021 | 2020 |
| --- | --- | --- | --- |
| Total matches | 7 | 4 | 3 |
| Win percentage | 14% | 0% | 33% |
| Total wins | 1 | 0 | 1 |
| Losses | 6 | 4 | 2 |
| Knockouts | 0 | 0 | 0 |
| KO percentage | 0% | 0% | 0% |
| Average knockout time | | | |
| Knockouts against | 4 | 2 | 2 |
| KO against percentage | 57% | 50% | 67% |
| Judges decision wins | 0 | 0 | 0 |
| Season | Round | Matchup | Results |
| --- | --- | --- | --- |
| 2021 | Episode 601 | Pain Train vs Deep Six | Deep Six by KO 1m18s |
| 2021 | Episode 606 | Yeti vs Pain Train | Yeti by KO 2m5s |
| 2021 | Not Aired | Deadlift vs Pain Train | Deadlift by JD |
| 2021 | SCSF 2 | Pain Train vs Shatter | Shatter by JD |
| 2020 | Bounty Witch Doctor | SubZero vs Pain Train | SubZero by KO 2m |
| 2020 | Episode 504 | SlamMow vs Pain Train | SlamMow by KO 2m52s |
| 2020 | Episode 506 | Pain Train vs SMEEEEEEEEEEE | Pain Train |