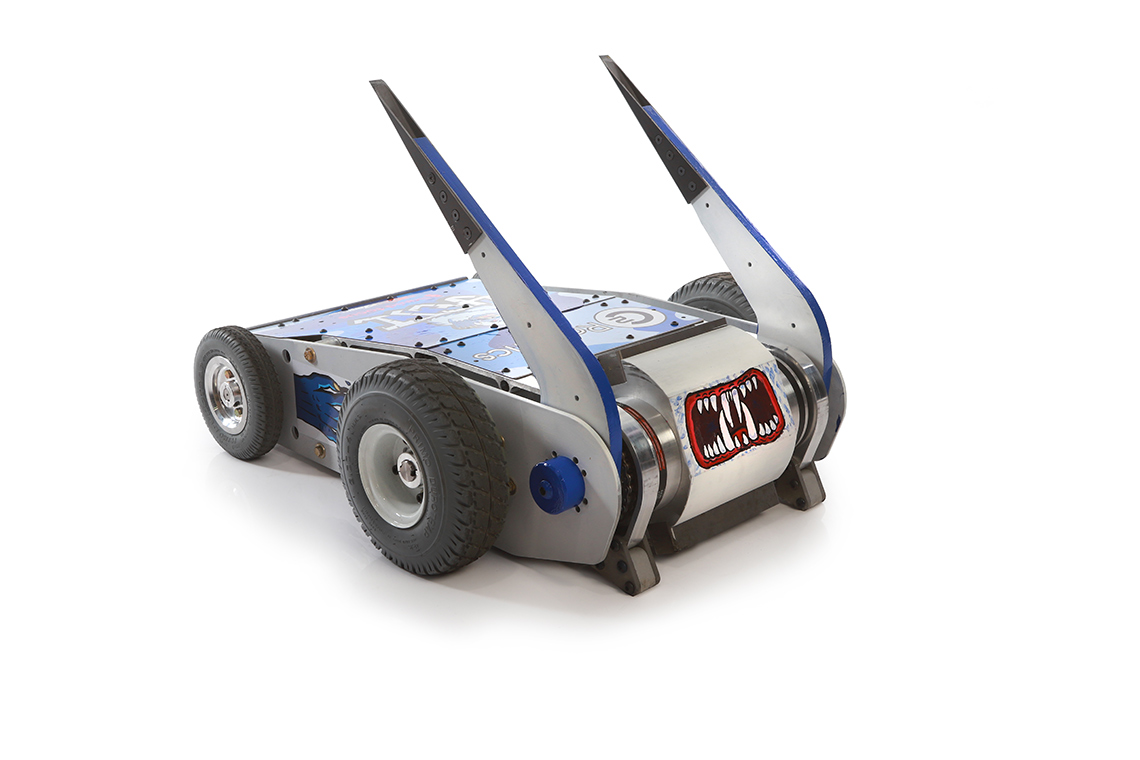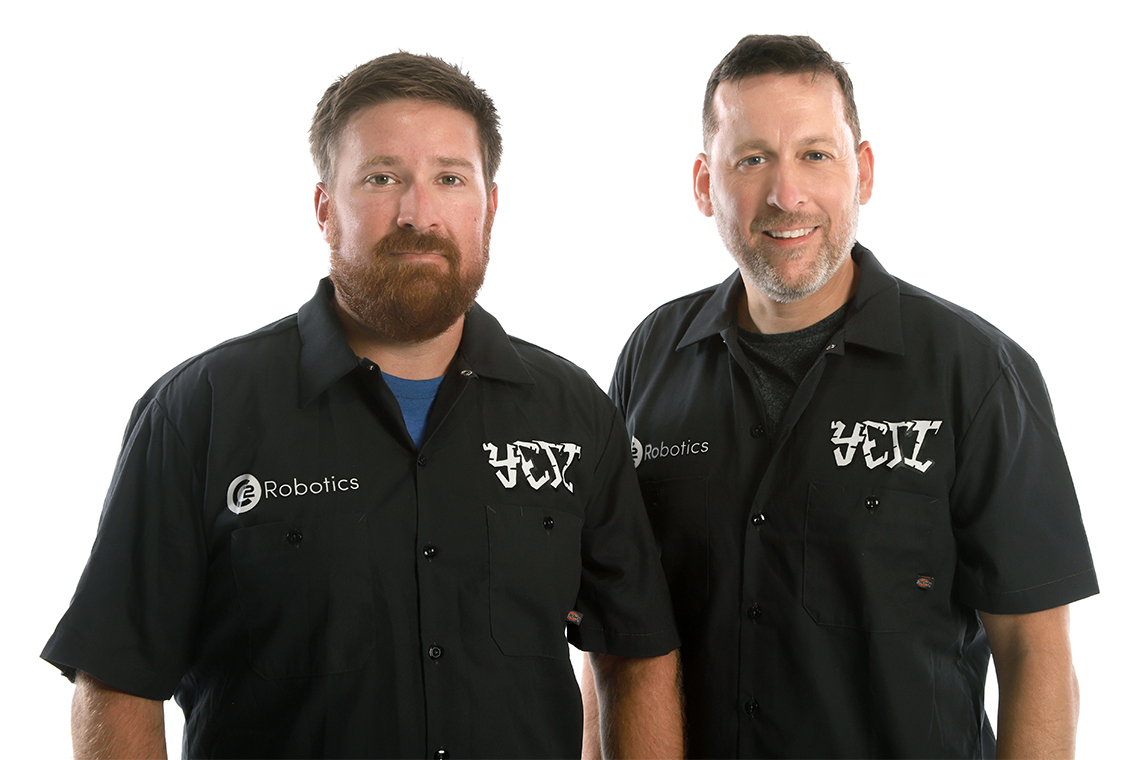 Robot:
Yeti
Builder:
Greg Gibson/Christian Carlberg
Type:
Drum spinner
Job:
Drive / Weapons
Team:
Team C2 Robotics
Greg Gibson, Christian Carlberg, James Arluck, Joe Sena, Ange Santaguida
Years competing:
25 years
Hometown:
San Luis Obispo, CA
Favorite tool:
BFH (Big Friggin Hammer) and waterjet
Favorite robot:
Maximilian
Interesting fact:
When Greg was 16 years old he watched Christian compete on Battlebots and learned to build robots from Christian's online guide. Twenty years later Christian saw Yeti compete at BattleBots Season 2 and loved the design. This year they decided to team up and build a new and improved Yeti for BattleBots Season 6.
| Stats | Career | 2021 | 2019 | 2018 | 2016 |
| --- | --- | --- | --- | --- | --- |
| Total matches | 20 | 4 | 6 | 5 | 5 |
| Win percentage | 65% | 50% | 67% | 60% | 80% |
| Total wins | 13 | 2 | 4 | 3 | 4 |
| Losses | 7 | 2 | 2 | 2 | 1 |
| Knockouts | 8 | 1 | 2 | 2 | 3 |
| KO percentage | 40% | 25% | 33% | 40% | 60% |
| Average knockout time | 113 s | 125 s | 111 s | 99 s | 117 s |
| Knockouts against | 4 | 2 | 1 | 1 | 0 |
| KO against percentage | 20% | 50% | 17% | 20% | 0% |
| Judges decision wins | 5 | 1 | 2 | 1 | 1 |
| Season | Round | Matchup | Results |
| --- | --- | --- | --- |
| 2021 | Episode 602 | Yeti vs MaDCaTter | MaDCaTter by KO 2m1s |
| 2021 | Episode 606 | Yeti vs Pain Train | Yeti by KO 2m5s |
| 2021 | Episode 609 | Skorpios vs Yeti | Yeti by JD |
| 2021 | Episode 612 | Cobalt vs Yeti | Cobalt by KO 1m33s |
| 2019 | Episode 10 | Rainbow vs Yeti | Yeti by KO 56s |
| 2019 | Episode 13 | Yeti vs Tantrum | Yeti by KO 2m45s |
| 2019 | Episode 14 | Yeti vs DUCK! | Yeti by JD |
| 2019 | Episode 15 | Death Roll vs Yeti | Death Roll by KO 1m26s |
| 2019 | Episode 3 | Bite Force vs Yeti | Bite Force by JD |
| 2019 | Episode 6 | Free Shipping vs Yeti | Yeti by JD |
| 2018 | Day 1 Session 2 | Witch Doctor vs Yeti | Yeti by KO 1m24s |
| 2018 | Day 3 Session 1 | Icewave vs Yeti | Icewave by KO 35s |
| 2018 | Day 5 Session 1 | Yeti vs Bombshell | Yeti by JD |
| 2018 | Day 7 Session 2 | Petunia vs Yeti | Yeti by KO 1m54s |
| 2018 | Sweet 16 2018 | Yeti vs Whiplash | Whiplash by JD |
| 2016 | Qualifiers Session 1 | Lock-Jaw vs Yeti | Yeti by JD |
| 2016 | Quarter Finals | Chomp vs Yeti | Yeti by KO 2m24s |
| 2016 | Round of 32 | Yeti vs Lucky | Yeti by KO 2m44s |
| 2016 | Semi Finals | Tombstone vs Yeti | Tombstone by JD |
| 2016 | Sweet 16 | Mega Tento vs Yeti | Yeti by KO 44s |