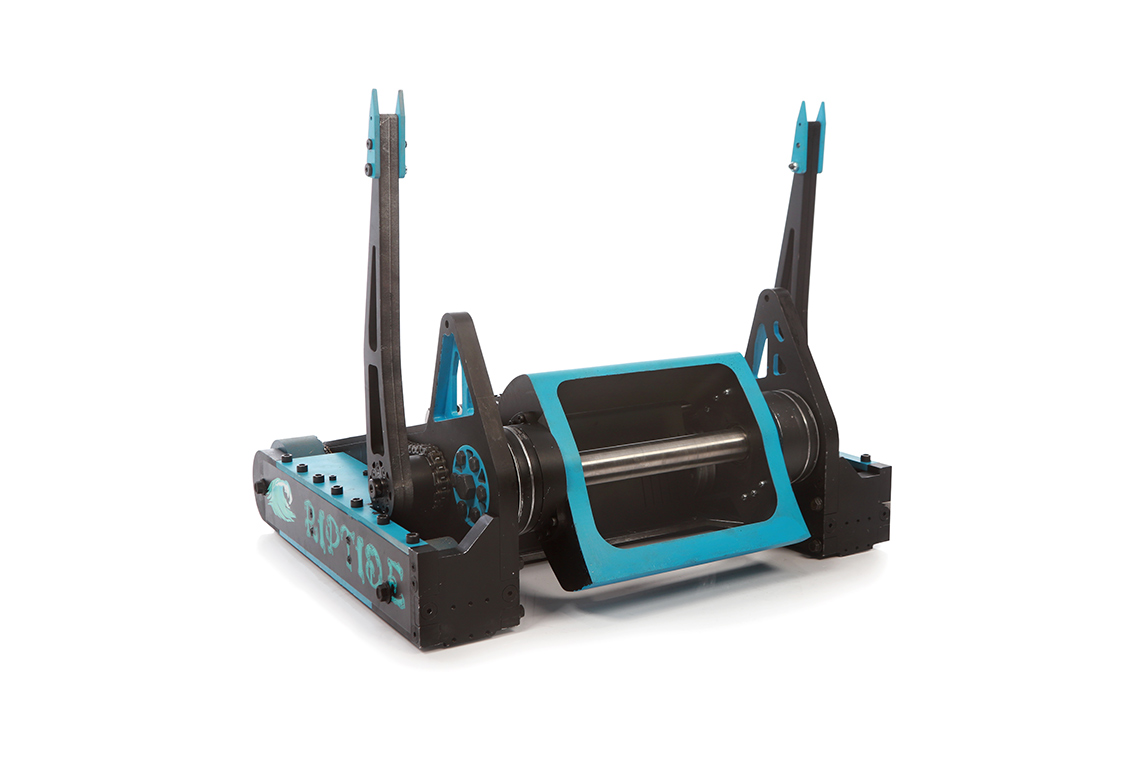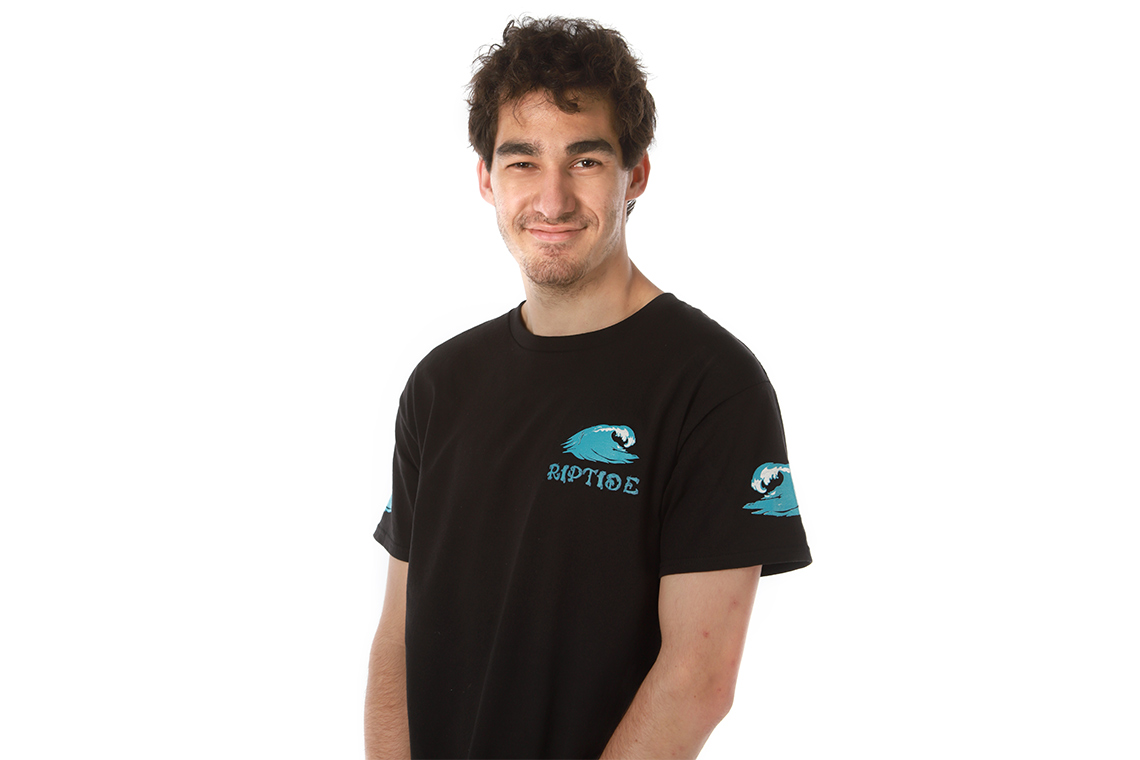 Robot:
Riptide
Builder:
Ethan Kurtz
Type:
Egg Beater Spinner
Job:
Mechanical Engineering Student
Team:
Break32
Ethan Kurtz, Nathaniel Greenberg, Stan Kurtz, Sid Prabhakaran, Brandon Frederick, Zach Rutten, Felix Jing
Years competing:
Rookie, 1st Season
Hometown:
Tarzana, CA
Favorite tool:
Generative and stress analysis software
Favorite robot:
Sonny from iRobot – Our friend and Sponsor Dan Platt designed it. It looks just like him.
Interesting fact:
We are a team of former VEX Robotics captains that competed against each other at advanced high school robotics competitions. Now our Break32 team uses 32 core values to align our purpose as a team with a goal to break through the round of 32! Our focus is to be a feared team, and show young engineers everywhere that anything is possible.
| Stats | Career | WCVII | 2021 |
| --- | --- | --- | --- |
| Total matches | 15 | 7 | 8 |
| Win percentage | 80% | 86% | 75% |
| Total wins | 12 | 6 | 6 |
| Losses | 3 | 1 | 2 |
| Knockouts | 11 | 6 | 5 |
| KO percentage | 73% | 86% | 63% |
| Average knockout time | 77 s | 72 s | 82 s |
| Knockouts against | 1 | 0 | 1 |
| KO against percentage | 7% | 0% | 13% |
| Judges decision wins | 0 | 0 | 0 |
| Season | Round | Matchup | Results |
| --- | --- | --- | --- |
| WCVII | Episode 701 | Riptide vs Glitch | Riptide by KO 47s |
| WCVII | Episode 705 | MaDCaTter vs Riptide | Riptide by KO 1m1s |
| WCVII | Episode 710 | Riptide vs Captain Shrederator | Riptide by KO 1m9s |
| WCVII | Episode 714 | Black Dragon vs Riptide | Riptide by KO 1m1s |
| WCVII | Episode 716 | Riptide vs Shatter | Riptide by KO 1m56s |
| WCVII | Episode 718 | Riptide vs HyperShock | Riptide by KO 1m17s |
| WCVII | Episode 719 | Riptide vs Copperhead | Copperhead by JD |
| 2021 | Episode 603 | HUGE vs Riptide | Riptide by KO 59s |
| 2021 | Episode 606 | Defender vs Riptide | Defender by JD |
| 2021 | Episode 609 | DUCK! vs Riptide | Riptide by KO 2m39s |
| 2021 | Episode 611 | Shatter vs Riptide | Riptide by KO 1m9s |
| 2021 | Episode 613 | Upper Cut vs Riptide | Riptide by KO 1m9s |
| 2021 | Episode 614 | Riptide vs SawBlaze | SawBlaze by KO 1m38s |
| 2021 | Not Aired | Bloodsport vs Riptide | Riptide by JD |
| 2021 | Not Aired | Riptide vs Jackpot | Riptide by KO 55s |