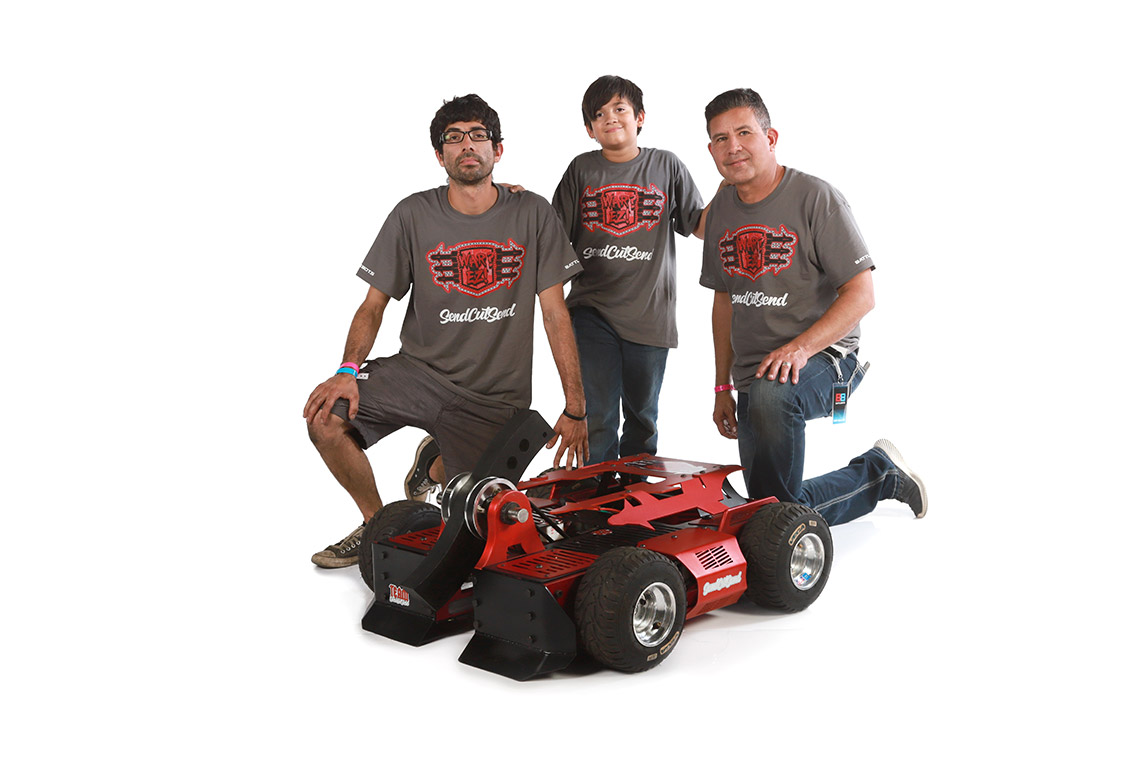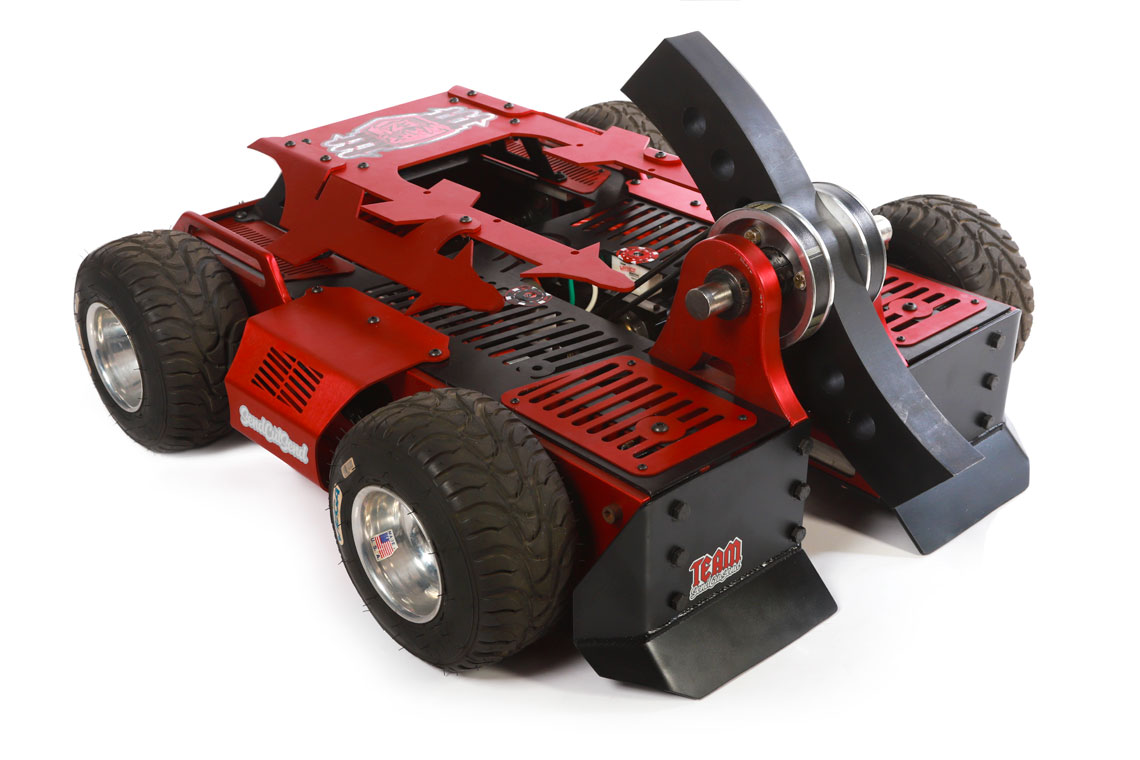 Robot:
War? EZ!
Team Captain:
Jonathan Juarez
Type:
Bar spinner (vertical)
Job:
Pilot in command
Team:
Team War? EZ!
Jonathan Juarez, Dyhlan Juarez, Rudy Villarreal
Years competing:
Rookie!!
Hometown:
Houston, Texas
Favorite tool:
10mm socket
Favorite robot:
R2D2!
Interesting fact:
War? EZ! is actually pronounced WAR? EASY!! It's meant to be confused and cause frustration, with Father Jonathan and 11 year old son Dyhlan's last name Juarez!
| Stats | Career | 2020 |
| --- | --- | --- |
| Total matches | 3 | 3 |
| Win percentage | 33% | 33% |
| Total wins | 1 | 1 |
| Losses | 2 | 2 |
| Knockouts | 1 | 1 |
| KO percentage | 33% | 33% |
| Average knockout time | 120 s | 120 s |
| Knockouts against | 2 | 2 |
| KO against percentage | 67% | 67% |
| Judges decision wins | 0 | 0 |
| Season | Round | Matchup | Results |
| --- | --- | --- | --- |
| 2020 | Not Aired | WAR? EZ! vs Axolotl | WAR? EZ! by KO 2m |
| 2020 | Not Aired | WAR? EZ! vs SlamMow | SlamMow by KO 1m11s |
| 2020 | Episode 508 | WAR? EZ! vs Fusion | Fusion by KO 54s |