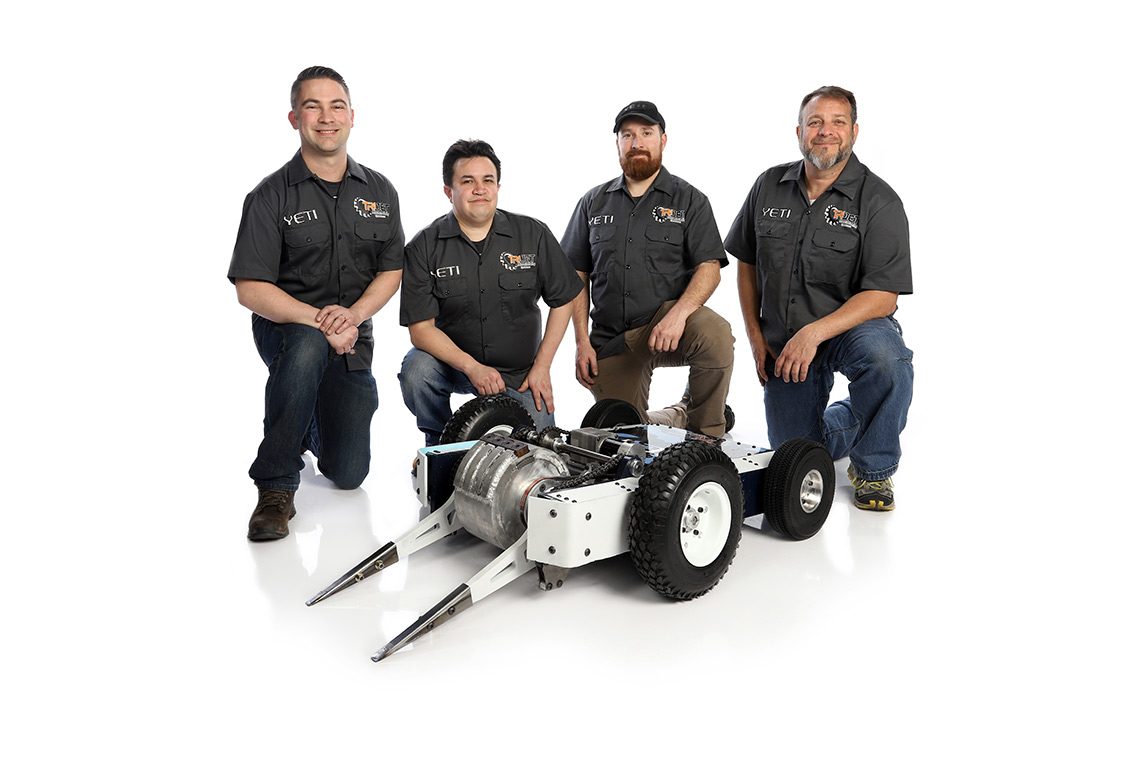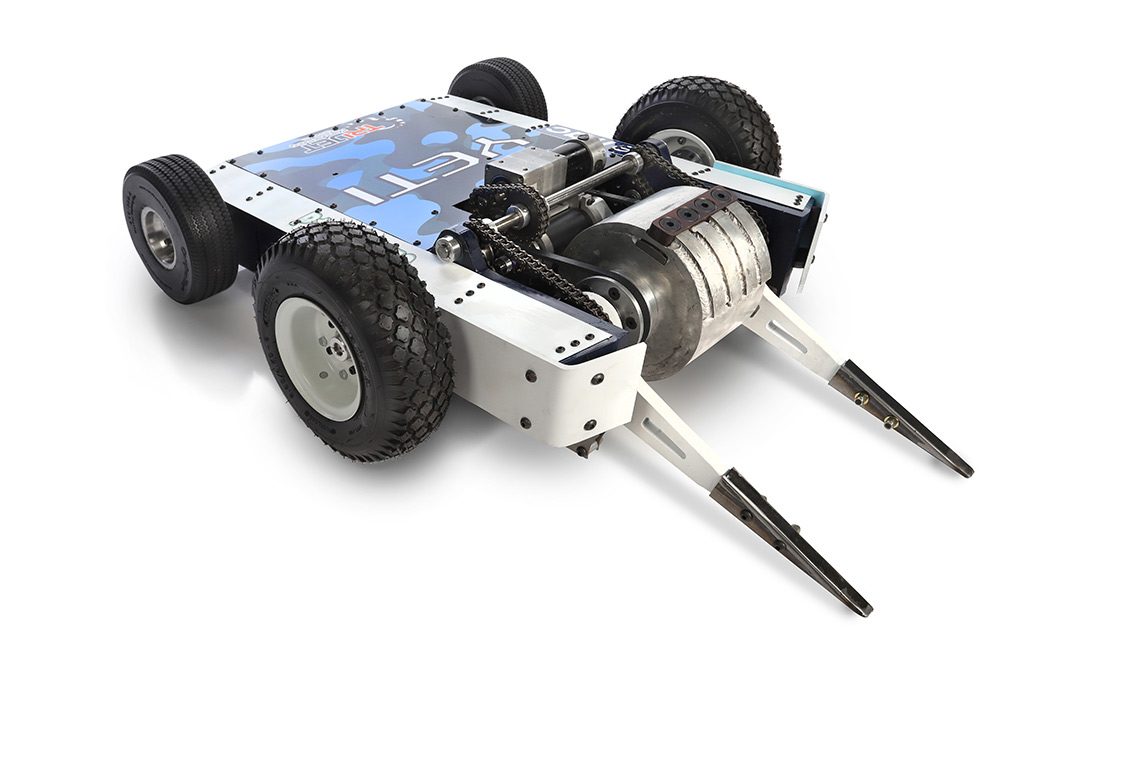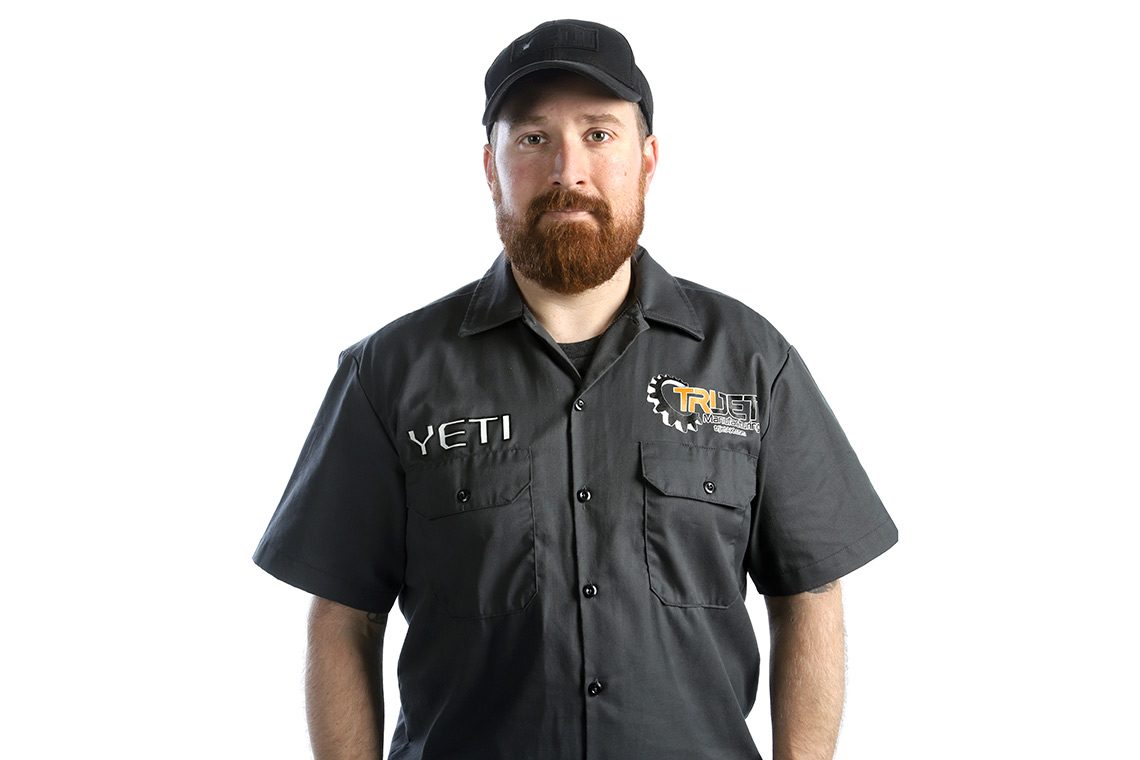 Job:
Hydrographic Surveyor
Team:
Team Yeti
Greg Gibson, James Arluck, Joe Sena, David Oliver
Years competing:
17 years
Favorite robot:
That one droid in RotJ that squealed while getting its feet ironed.
Interesting fact:
This one time, like 8 months ago, I saw a guy on a plane that looked a lot like Game of Thrones author George R. R. Martin. He was even wearing the same kind of hat, and reading a book. It wasn't actually him, but it totally sort of looked like it for a second. I took a picture anyway. It came out blurry.
| Stats | Career | 2021 | 2019 | 2018 | 2016 |
| --- | --- | --- | --- | --- | --- |
| Total matches | 20 | 4 | 6 | 5 | 5 |
| Win percentage | 65% | 50% | 67% | 60% | 80% |
| Total wins | 13 | 2 | 4 | 3 | 4 |
| Losses | 7 | 2 | 2 | 2 | 1 |
| Knockouts | 8 | 1 | 2 | 2 | 3 |
| KO percentage | 40% | 25% | 33% | 40% | 60% |
| Average knockout time | 113 s | 125 s | 111 s | 99 s | 117 s |
| Knockouts against | 4 | 2 | 1 | 1 | 0 |
| KO against percentage | 20% | 50% | 17% | 20% | 0% |
| Judges decision wins | 5 | 1 | 2 | 1 | 1 |
| Season | Round | Matchup | Results |
| --- | --- | --- | --- |
| 2021 | Episode 602 | Yeti vs MaDCaTter | MaDCaTter by KO 2m1s |
| 2021 | Episode 606 | Yeti vs Pain Train | Yeti by KO 2m5s |
| 2021 | Episode 609 | Skorpios vs Yeti | Yeti by JD |
| 2021 | Episode 612 | Cobalt vs Yeti | Cobalt by KO 1m33s |
| 2019 | Episode 3 | Bite Force vs Yeti | Bite Force by JD |
| 2019 | Episode 6 | Free Shipping vs Yeti | Yeti by JD |
| 2019 | Episode 10 | Rainbow vs Yeti | Yeti by KO 56s |
| 2019 | Episode 13 | Yeti vs Tantrum | Yeti by KO 2m45s |
| 2019 | Episode 14 | Yeti vs DUCK! | Yeti by JD |
| 2019 | Episode 15 | Death Roll vs Yeti | Death Roll by KO 1m26s |
| 2018 | Day 1 Session 2 | Witch Doctor vs Yeti | Yeti by KO 1m24s |
| 2018 | Day 3 Session 1 | Icewave vs Yeti | Icewave by KO 35s |
| 2018 | Day 5 Session 1 | Yeti vs Bombshell | Yeti by JD |
| 2018 | Day 7 Session 2 | Petunia vs Yeti | Yeti by KO 1m54s |
| 2018 | Sweet 16 2018 | Yeti vs Whiplash | Whiplash by JD |
| 2016 | Qualifiers Session 1 | Lock-Jaw vs Yeti | Yeti by JD |
| 2016 | Round of 32 | Yeti vs Lucky | Yeti by KO 2m44s |
| 2016 | Sweet 16 | Mega Tento vs Yeti | Yeti by KO 44s |
| 2016 | Quarter Finals | Chomp vs Yeti | Yeti by KO 2m24s |
| 2016 | Semi Finals | Tombstone vs Yeti | Tombstone by JD |